Configuring L2TP/IPSec on Windows XP
Step 1: Create a new VPN connection
Click on Start Menu button, choose Settings and open Network connections folder by clicking twice on it.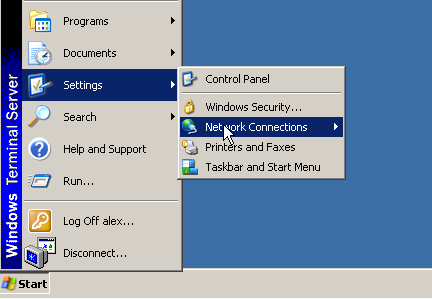 After that you need to click on New Connection Wizard icon.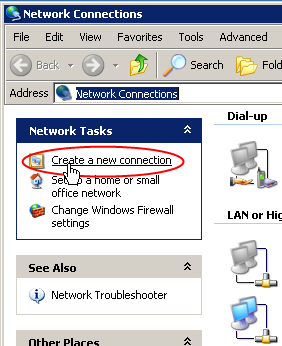 You should see a similar screen where you need to click on the Next button.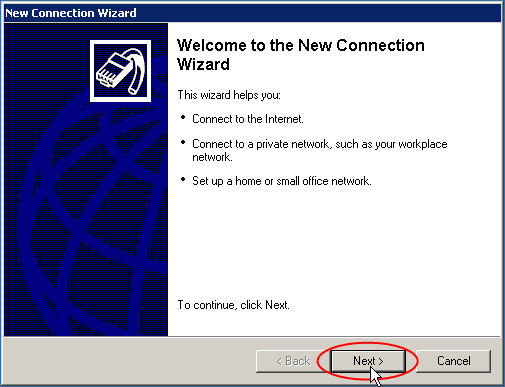 At the next step you need to select Connect to the network at my workplace and click the Next button.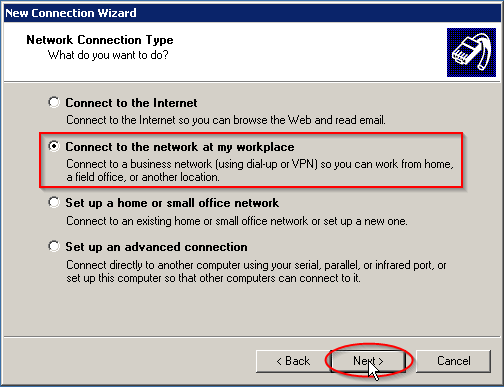 Then choose Virtual Private Network connection and click the Next button.
Here you need to give a name to your connection, just type "ZenVPN" for the Company Name and click on the Next button.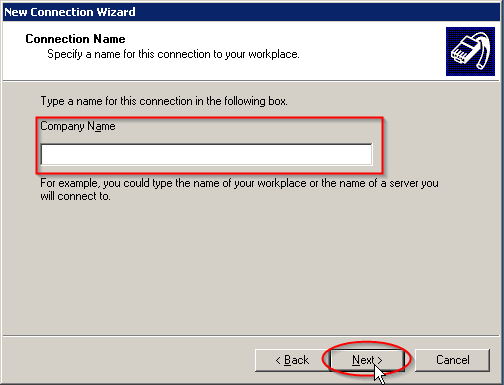 Now select Do not dial the initial connection and proceed to the Next step.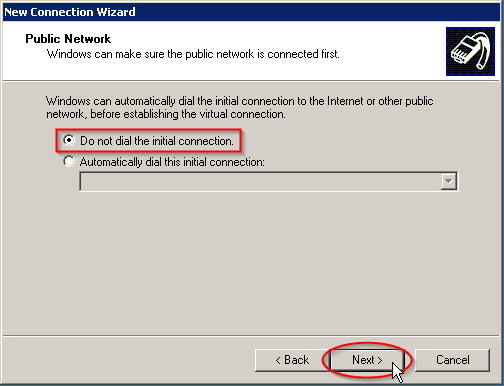 At this step you need to enter the hostname of your VPN Server. Type the server name (found in your account) and click on the Next button.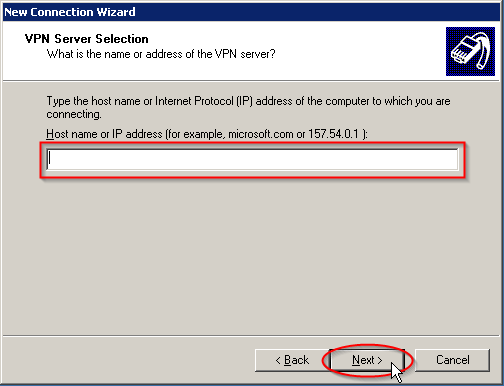 Then choose don't use smart cards and click Next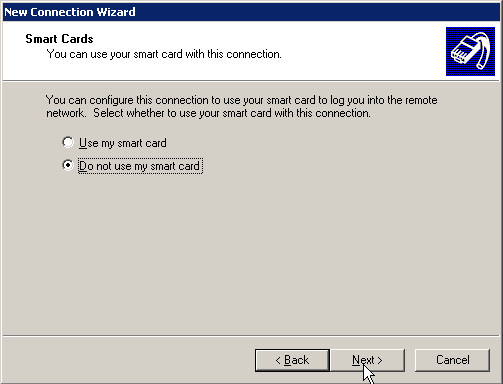 Now click Finish button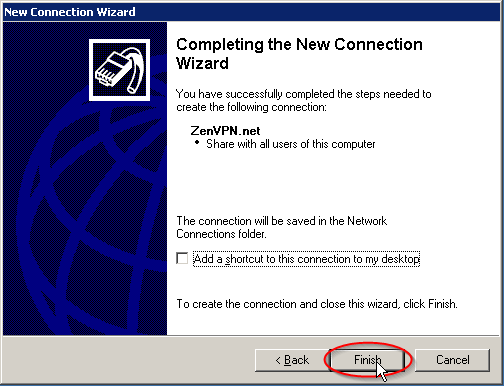 Then you need to enter your VPN username and password into the corresponded fields. Then check Save this user name and password and click on Connect button.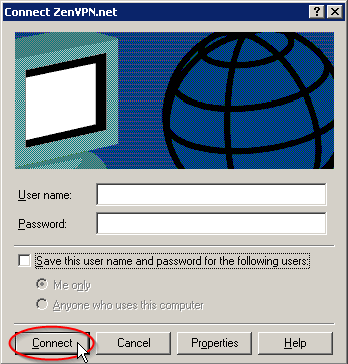 Next time when you want to to connect to ZenVPN just double–click on the connection icon you've just created (Start > Settings > Network connections) and then on the Connect button. If you didn't save your username and password at the previous step you will need to enter them again.
Step 2. Configure the connection to use L2TP/IPsec
Now it's better to spend a couple of minutes and change the default settings of the connection you've just created as they are not secure enough.
For this purpose open your ZenVPN connection and click on Properties button.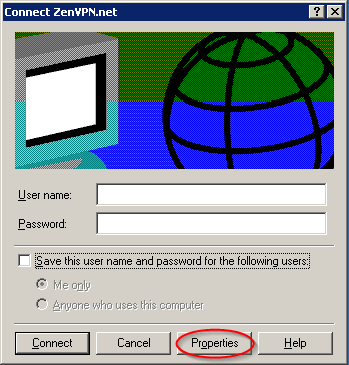 Next, click on the Security tab and then on IPsec Setttings... button on it.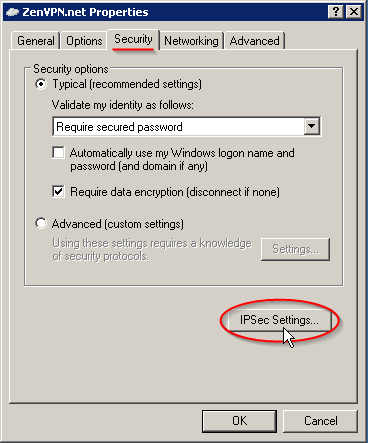 Check Use pre-shared key for authentication check-box and enter your pre-shared key into the Key field. Click OK button.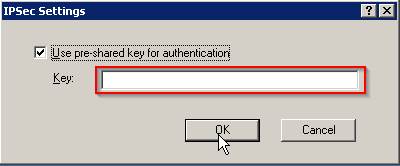 Then open the Networking tab. Here you need to change the Type of VPN from Automatic to L2TP IPsec VPN and click on OK button.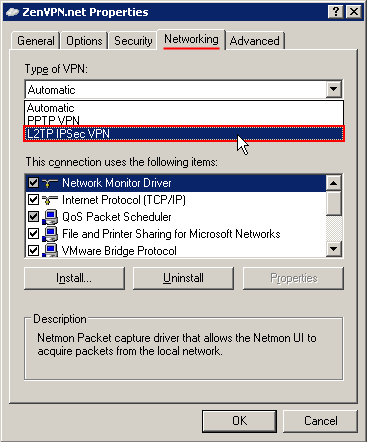 Done!